About Us
The American Home Elevator Company, making a difference for over 40 years.
All of our products are installed with the goal of helping people move – whether it's to improve mobility issues or to simply make life easier. By listening to each customer's unique mobility needs, we're able to provide individualized solutions – whether it is for health reasons or just personal preferences.
Customer Service:
At American Home Elevator Company, customer service is our way of life. We maintain an uncompromising focus on customer service, from our distinctive professional dress to our courteous demeanor. Customers seek out, and stay with, American Home Elevator Company because our people believe in and deliver courteous, personalized service every day. Our goal is to exceed every customer's expectations.
Integrity:
Personal honesty and integrity are the foundation of our success. As the personal face of American Home Elevator to our customers and in our communities, our employees accept responsibility for demonstrating true commitment to the highest ethical standards. We build loyal, long-term relationships with our customers by treating them fairly, meeting their needs, and earning their trust. These relationships, sustained by personal honesty and integrity, are the foundation of our success.
We value the many differences that make each of us unique and know that these differences help to advance our success. Simply put, we want to nurture a business environment that is responsive to all. This is an integral part of who we are as a company and as individuals.
The American Home Elevator Company is locally owned and operated business. We are big enough to have a wide selection of quality products available for our customers, but we are small enough that we can take the time to know our customers personally and by name. Many of our customers have been with us for decades.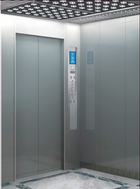 About The American Home Elevator Company
The American Home Elevator Company began in the early 1970s by John H Anderson, in response to the inquiries of the disabled community who were seeking easy, economical solutions to overcoming the barriers that steps present to disabled people.
At the American Home Elevator Company, we pride ourselves on providing safe, economical stair lifts, residential elevators and other lift products that make life easier for the disabled community. We know how important accessibility is to everyone and we work hard to present the best and most practical solutions to our clients.
The experienced professionals at the American Home Elevator Company offer sales, installation, service and inspection. We believe that accessibility is something everyone should enjoy—regardless of age or challenge. That's why we offer only the highest quality lift products on the market today. We also work closely with our clients to make sure we can provide you with the lift product that will best meet your needs and unique situation.
Could you live in your house well into your golden years? At the American Home Elevator Company, we can help you live in your home safely, independently, and comfortably regardless of your age or ability level. If you are like the majority of Americans, you want to continue living in a familiar environment throughout your maturing years. So why not start NOW! Make your house a home for a lifetime with the help of the professionals from American Home Elevator.
American Home Elevator's handicap lifts can be found in homes, schools, private clubs, and places of worship, providing freedom of access to our elderly customers and disabled citizens. Our motto is our work. We believe in providing each and every one of our customers with an access to freedom.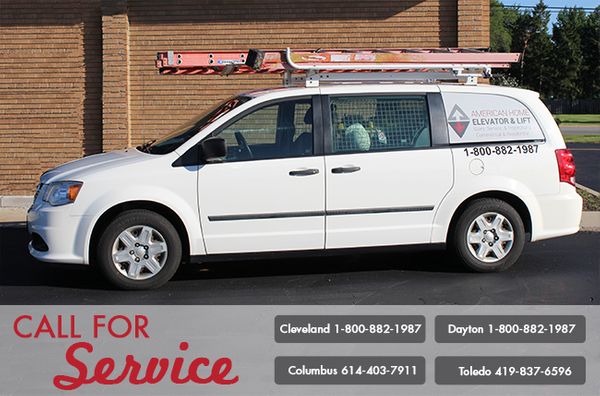 Core Values:
American Home Elevator Company's Core Values are Client Focus, Commitment, Teamwork, and Integrity. These core values, especially integrity, underlie American Home Elevator Company's commitment to be a responsible corporate citizenship, to instill ethical behavior and impart responsible business practices.
Every day, American Home Elevator Company continues to maintain its founding philosophy and Core Values. Our unwavering commitment to these Values has allowed our company and our people to succeed, and we have formalized the Values as a set of guiding principles that every employee can understand and embrace.
Experience:
The American Home Elevator Company brings 60 years of combined experience and product knowledge to our customers. In 1976 John H. Anderson started The American Home Elevator Company. Anderson had worked in the elevator industry and saw a growing need for easy, economical solutions for overcoming the barriers of steps and stairs. Today, we continue to be passionately committed to the elevator and service industry and are dedicated to providing our customers with the highest level of service.
Client Focus:
Great things happen when we listen to our customers and to each other. We have learned that when we truly listen to our customers and understand their needs, they lead us to opportunities- from small ways to serve them better to new lines of business which can open up exciting growth prospects for our company. We listen carefully to one another, too. Day-to-day, face-to-face listening leads us to work more effectively together. At American Home Elevator Company, we understand that an open and respectful exchange of ideas is critical to maintaining our high standards for service and personal success.
At the American Home Elevator Company, we have a full-time responsive office staff, as well as full-time technicians. This means that we never use subcontractors. It also means that quotes on installations and repairs are usually ready for the customer within a day after receiving the specifications for the project.
Commitment:
Our brand is the most valuable thing we own. We conduct business every day as if our success depends upon the company's good name - because it does. Our reputation is our most precious asset. American Home Elevator Company is built by its people: one transaction, one handshake, and one kept promise at a time.
Teamwork:
American Home Elevator is a fun and friendly place where teamwork rules. We work hard to meet our goals for growth and success. But we work just as hard to keep our workplace enjoyable. We are known for our enthusiasm, high energy, competitive drive, and team spirit. And as we continue to grow, we understand we can best fuel the collective success of the entire company with a workforce that is upbeat, motivated, and highly committed to each person's successes.
Our elevator technicians are uniformed professionals who have experience and expertise in troubleshooting, retrofitting, and diagnostics. Our service vans are always stocked so that our technicians have all the tools they need for installs and repairs, thereby offering our customers quick and efficient service. If needed, we will also supply you with a list of suggestions for architects and contractors if there is work to be completed.
Wide Range of Products:
We offer our customers with a wide range of lifts and choose only the finest products from quality manufacturers. We offer products from ACORN Stairlifts, Savaria Concord, Inc., Inclinator Company of America, National Wheel-O-Vator Co., Waupaca Elevator Company, Inc., Custom Elevator, and ThyssenKrupp Access. Additionally, we are familiar with and will assist you with all ADA compliance laws, as well as state code regulations.
The American Home Elevator Company is an accredited business with (The Better Business Bureau of Northwestern Ohio and Southeastern Michigan) Toledo's Better Business Bureau (BBB) and is part of the Toledo Chambers of Commerce, as well as Toledo's Home Builders Association (HBA).