Commercial / Industrial Lifts and Elevators
All of our products are installed with the goal of helping people move – whether it's to improve mobility issues or to simply make life easier. By listening to each customer's unique mobility needs, we're able to provide individualized solutions – for health reasons or just personal preferences.
The American Home Elevator Company offers our clients high-quality lift products from the best manufacturers in the business. We sell a wide variety of accessibility products that are sure to make your life easier or your business more accessible to your customers.
Brands That We Sell and Service:
Savaria Concord, Inc.

-Residential Elevators, LULA Elevators, Vertical Platform Lifts, Inclined Platform Lifts, Stairlifts

Custom Elevator Manufacturing, Inc.

-Residential Elevators, LULA Elevators

Canton Elevator

- Passenger Elevators

Harmar

-Vertical Platform Lifts, Stairlifts, Dumbwaiters

Brooks Stairlifts

-Stairlifts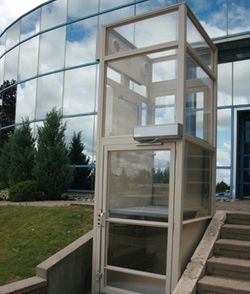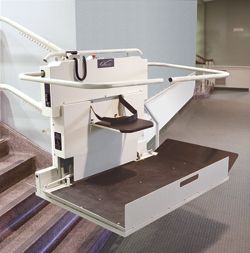 Inclined Platform Lift with Flip Down Seat