Featured: Custom Elevator Manufacturing Company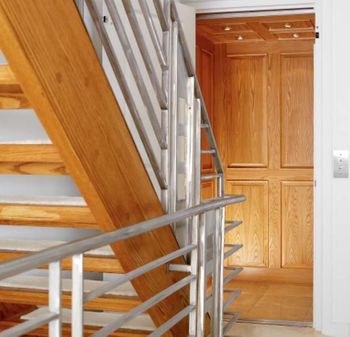 Custom Elevator - Premier Cab Series
PREMIER CAB SERIES
When only the best will do, our top-of-the-line Premier cab evokes the elegance and sophistication of fine furniture. Adorned with real wood raised panels in your choice of stains, the Premier is dressed to impress the most discriminating homeowners and their guests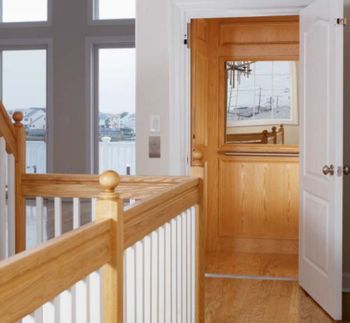 Custom Elevator - Signature Series
SIGNATURE CAB SERIES
Our distinctive Signature cab offers the ultimate in versatility, with a wide variety of custom design options for a personalized, one-of-a-kind look. Choose a wood stain or paint, mirror or arch, and many other selections to create your own Signature style.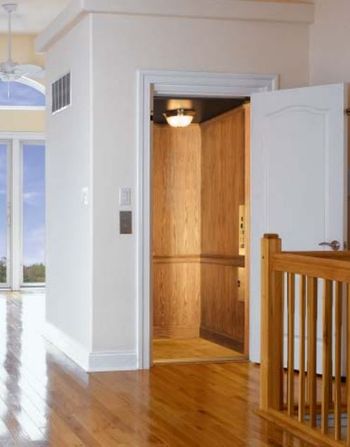 Custom Elevator - Hampton Series
HAMPTON CAB SERIES
For those who prefer a simple yet graceful design, our Hampton cab features clean lines, traditional moldings and a high quality wood finish. Available in various woods and stains, the Hampton harmonizes beautifully with the décor of older homes and new homes alike.
Roped Hydraulic System
Roped Hydraulic Home Elevators from Custom Elevator Manufacturing Company Inc. are designed for reliability and easy maintenance where the hydraulic cylinder is completely above the ground, safe from oil leaks and corrosion. This environmentally safe design does not require penetration below the pit level nor does it require additional overhead room for the elevator machine.
Our vibration-free submersible hydraulic power unit is located in a room or space outside of the elevator hoistway where it is simple and safe to access and eliminates the disturbance from any machine noise within the elevator car as found with other designs.
Our residential elevators are furnished with two 3/8″ diameter hoist ropes and an instantaneous car safety that is activated by slackening in any single hoist rope. All of our safety devices are tested and certified in accordance with the American Standard of Mechanical Engineers (ASME A17.1/Canada CSA-B44) Safety Code for Elevators.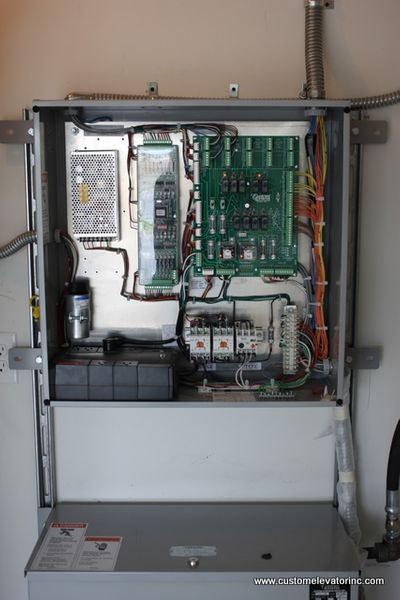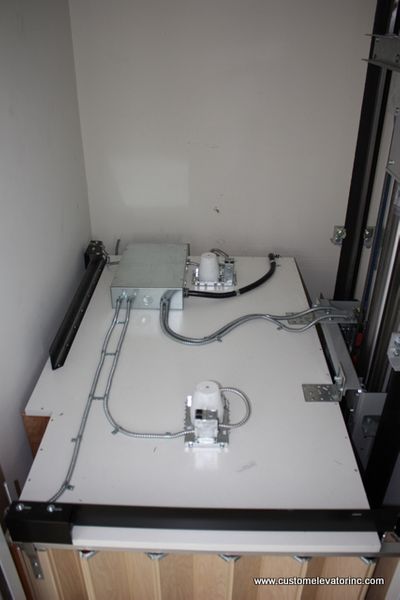 Cable Drive System
For those applications where space is an issue, Custom Elevator Manufacturing Company has designed a system that eliminates the need for a separate machine room. We utilize the space at the top of the elevator hoistway for the driving machine. Locating the elevator equipment at the top of the hoistway makes this design perfect for coastal flood plain applications. The compact elevator control cabinet can be located near the elevator hoistway for easy access.
Our engineers have designed this system with elevator safety in mind. This system exceeds the ASME A17.1 / Canada CSA-B44 safety code standards for private residential elevators and includes more standard safety features than any other cable drive system on the market.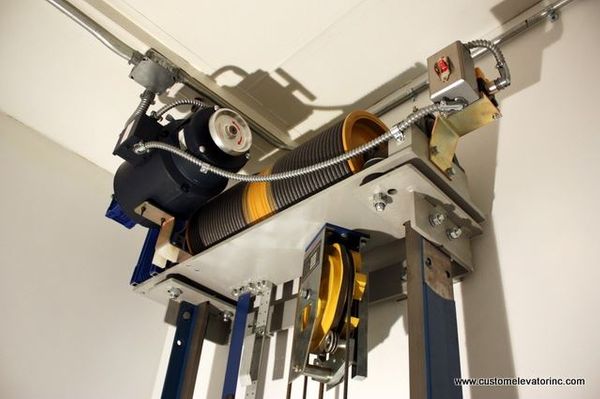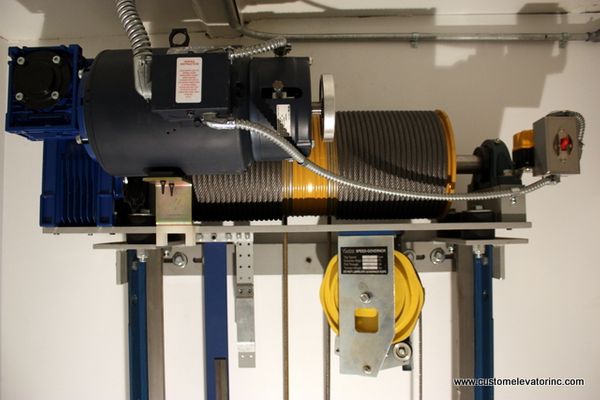 The experienced professionals at the American Home Elevator and Lift offer sales, installation, service and inspection of high quality elevators and lifts. We make accessibility possible regardless of age or unique situation. Call us today to learn more about our innovative products and why our team has the area's best reputation for providing outstanding service to meet your needs.